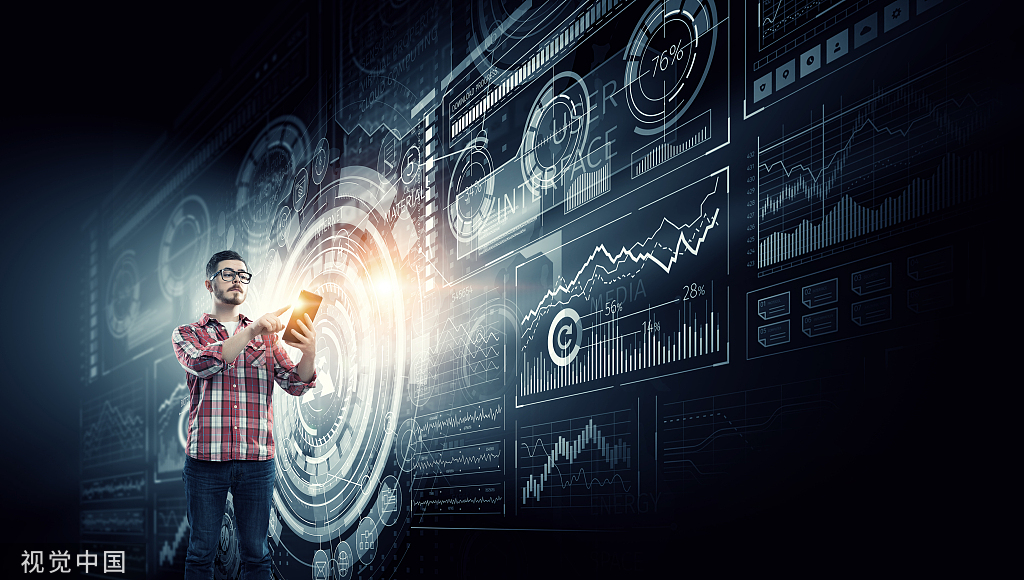 Chinese scientists have played a major role in pushing forward the frontier of science in the past few decades, from discovering new fundamental particles to probing the deep sea. Unsurprisingly, the global scientific communities hope China can continue contributing to humanity's treasure trove of knowledge and help mankind achieve a sustainable future, scientists said on Thursday.

The Chinese Academy of Sciences recently celebrated its 70th anniversary on Nov 1. Bai Chunli, president of the CAS said during the International Conference on Frontier Sciences in Beijing on Thursday that science and technology has been the key driving force for human progress.

"The world is entering a new age in scientific and technological revolution, characterized by the advent of artificial intelligence, virtual reality, quantum communication and computing, as well as other cutting-edge fields," he said.

"At the same time, humanity is facing climate change, pollution, resource shortages, uneven socioeconomic development, diseases and other major challenges," Bai said. "This will require the international scientific communities to strengthen cooperation and jointly meet these challenges."

Over the past 70 years, CAS has made numerous great achievements, and "we could not have done this without collaboration with fellow top scientists and institutions around the world," he said.

To facilitate future scientific cooperation, CAS established the Alliance of International Science Organization last year, which included 36 institutes, organizations, and universities from countries and regions in the Belt and Road Initiative, Bai said.

As of April, CAS has provided over 1.8 billion yuan ($257 million) for science and technology projects related to the BRI since its proposal in 2013. The CAS has also trained nearly 5,000 high-level scientific talents for BRI countries and regions, including more than 1,500 with doctoral or master degrees in science and engineering.

Audrey Azouley, director general of UNESCO, said in a video congratulating CAS's 70th birthday that, "By sharing knowledge and expertise through dialogue and scientific cooperation, we can achieve the most sustainable future for all."

Samuel Chao Chung Ting, 1976 Nobel Prize laureate for Physics, said Chinese scientists have played a major role in some of the biggest discoveries in high energy physics in the last 40 years, including the discovery of gluon in 1979 and the creation of Alpha Magnetic Spectrometer, which was dubbed by Scientific American in 2011 as the "Crown Jewel of the International Space Station".

"Many of my colleagues opposed a large portion of my experiments due to them being extremely difficult," he said. "But over the last four decades, I have collaborated with many talented Chinese scientists. When an experiment is considered impossible, we will create new instruments to do it, and the results we obtained have changed our understanding of the universe."

Based on his own experience, Ting said China has plenty of world-class experimental physicists. "They have the imagination, experience and ability to develop new technologies and lead international science cooperation. I hope they can continue to make great contributions to expanding humanity's knowledge."

Alexander Sergeev, president of the Russian Academy of Sciences, said China and Russia have had a long and fruitful history of scientific cooperation, leading to many inventions that have had a profound impact on people's lives.

For example, "both countries are collaborating on remote sensing technologies to monitor natural disasters, pollution, vegetation conditions and wildfires," he said. This year, Chinese scientists have participated in two Russian marine expeditions, one in the Arctic and the other in the Sea of Japan, to study marine biology and chemistry.

"Chinese and Russian scientists are also building lasers so powerful that they can rip apart empty space," he said. The two countries are building the world's most powerful laser infrastructure, called the Exawatt Center for Extreme Light Studies, at the Russian academy's Institute of Applied Physics in Nizhny Novgorod.

This week, the Shanghai Institute of Optics and Fine Mechanics from CAS and IAP unveiled their SIOM-IAP Joint Lab of Laser in Shanghai. In 2016, the Shanghai institute created the world's highest peak power pulsed lasers-intense lasers that generate beams in extremely short bursts, clocking in at 5.3 million billion watts in less than 30 quadrillionths of a second.

Sergeev said the goal of these powerful lasers is to study the properties of matter and vacuum under extreme light, which may unravel new secrets about the physical world.
Source:| chinadaily.com.cn | Updated: 2019-11-07 17:08